---
Additional Information
---
Content
Former Labour social marketing unit enters partnership with Ogilvy PR
The National Social Marketing Centre (NSMC) has struck a global strategic partnership with Ogilvy PR to share public sector best practice with private sector clients, in a bid to get the 'Government and private sector to work together more effectively'.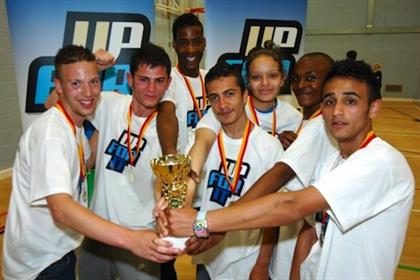 Up For It: National Social Marketing Centre campaign
The NSMC will be based within Ogilvy's London headquarters and offer training in behavioural marketing to the agency's staff. This will build on Ogilvy's current social marketing practice, based in its Washington (DC) outfit.

The centre defines social marketing as an approach used to develop activities aimed at changing or maintaining people's behaviour. It was originally set up by the Labour Government in 2006 with funding for five years but is now a not-for-profit agency working for clients such as NGOs.

It has worked across a number of public sector departments advising on programmes to support healthy behaviours, protect the environment and enhance public safety.

John Bromley, managing director at NSMC, told PRWeek that as the public sector continued to scale back spending, its partnership with Ogilvy would allow bodies and institutions to 'tap into' the private sector to deliver behavioural change through PR campaigns.

He said: 'Historically health campaigns are run by the Government, such as Change4Life and stop smoking, but more and more we feel the need to involve the private sector.

'There is a lot that supermarkets and food companies can do in order to help people lead healthier lives,' he added, suggesting that private sector food companies could take a leading role in reducing the amount of salt and sugar people consumed.

Stuart Smith, EAME chief executive and managing director, global corporate practice, Ogilvy, said: 'The demand for campaigns which truly put the behaviour change specialism at their centre has increased markedly in the last five years. Companies are keen to learn lessons from governments and NGOs that have pioneered this work.'
This article was first published on prweek.com
---