---
Additional Information
---
Content
FMCG giants must ape tech firms, says Mondelez's Bonin Bough
FMCG companies will need to change their cultures and act like big tech players if they are to succeed in a mobile dominated future, according to Bonin Bough, the vice-president of global media and consumer engagement at Mondelez.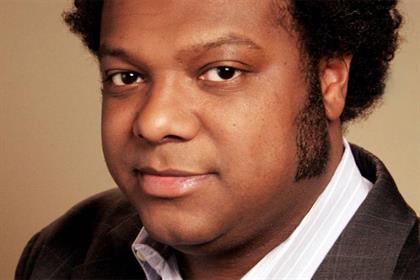 Bonin Bough: vice president of global media and consumer engagement at Kraft Foods
Speaking at yesterday's (8 October) Guardian's Changing Advertising Summit, Bough cited research that predicts"every single product sold in a grocery store will be connected to the internet by 2020".
He said: "Big organisations like ours which sell millions of products a month might, as a result of that, have to become some of the world's largest technology companies.
"As I think about the future, my concern is that we don't look like a large technology company. We don't have the type of people that Cisco has. We don't think like Google. We don't operate like Facebook.
"So as an organisation how do we force ourselves to build the type of culture that will be necessary to win in a world of mobility?"
Bough said the trend driving the company, which owns brands such as Oreo and Cadbury, is to dedicate 10% of its media spend to mobile.
He said: "Aspiration without allocation is meaningless. It's one thing to say you want to be a great mobile marketer, it's another thing to resource against it."
During the panel discussion that followed, a conference delegate drew attention to the fact that three of the four panellists were from the US and asked whether Britain was falling behind in terms of producing digital innovation.
Bough rejected the notion. He said: "London is a hub of innovation in a big way. I think the conversation is at the same level in both places."
From the floor, his Mondelez colleague Sonia Carter, head of digital and social media, Europe, said she did not feel there was a "difference in talent" but conceded that "we need to get better at showing what we can do" on this side of the Atlantic.
Later during the event, Bough also revealed that Mondelez would be launching a "wearable" experiment.
This article was first published on marketingmagazine.co.uk
comments powered by

Disqus
---