---
Additional Information
---
Content
Consumer creative capital
Consumers view their creative output as more than just a hobby, writes Nicola Kemp, in the latest in Marketing's Forward 50 trends series.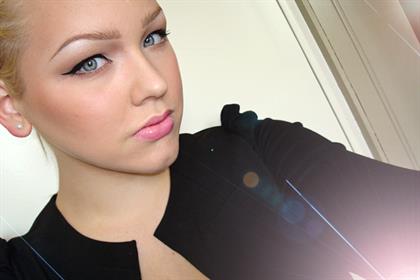 Nikkietutorials: YouTube sensation
In the wake of the economic downturn, encouraging users to wear, share and use their products across social-media platforms has become a key marketing channel. As the "selfie" gains ground, a new genera­tion of internet celebrities is forging strong relation­ships with followers, usurping the traditional linear ties between media-owners and consumers. With this lean-back, passive consumption of marketing under siege, smart brands are plugging into their consumers creativity.
Co-creation often fails to acknowledge the shift toward consumers in power and creative capital, and the blurred distinction between personal and professional creative endeavour.
Brands active in this area include Volkswagen, which teamed up with YouTube make-up advice star Nikkietutorials to run a campaign highlighting that 500,000 road crashes have been caused by women drivers applying cosmetics.
The growth of platforms such as Peer Index, which offer products and discounts to key social influencers, is just a taste of things to come.
Consumers view their creative output as more than just a hobby and expect brands to invest in them as they would any other media platform. Just as blogging has moved from the periphery of brands' attention to become a burgeoning paid-for media platform, consumers recognise the value of their creative capital and brands should do the same.
This article was first published on marketingmagazine.co.uk
comments powered by

Disqus
---