---
Additional Information
---
Content
Course Deconstruct: Marketing course portfolio, London School of Business and finance (LSBF)
LSBF offers a range of marketing courses, from short and executive programmes to professional and postgraduate qualifications. The portfolio includes several specialisations, all designed to give students and professionals control over the direction they wish to take their careers.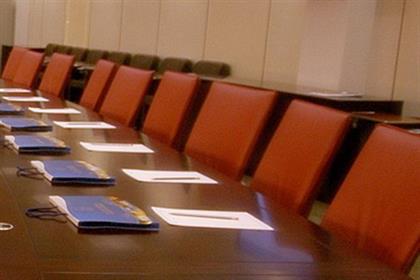 Who's the portfolio aimed at?
Short courses such as the Advanced Certificate in Digital Marketing and Social Media, which can be completed within two weeks, are suited to working professionals, while executive programmes such as Marketing Strategies and Operations last for 12 weeks. Students on the online programme, which leads to a qualification from Cornell University, can expect to develop MBA-level strategic marketing skills. The seven-module programme can be completed within three months.
What's on offer?
Applicants can choose specialist programmes focusing on global marketing, digital marketing and social media, integrated marketing communications, sales management and luxury brand management. Those opting for the school's Dual Programmes can study for a CIM qualification alongside a masters in marketing degree. Modules such as digital marketing and social media are very practical and hands-on. Classes are taught by experienced professionals who are still active in the market, and most of the programmes' assignments are concrete and relevant to marketing today.
And another thing...
Postgraduate degrees such as the Marketing MSc can take up to 15 months to complete and students are expected to acquire a deep understanding not just of traditional marketing but also emerging theories and practices.
Christiaan Heemskerk is agency acquisitions manager at Google and recently completed the MSc in Marketing
"The course helped me gain a better understanding of the marketing eco­system as a whole, and online marketing in particular. In my new business role it is vital to be able to understand a client's objectives and how we can help achieve them. Being able to identify problems and having a wider, holistic view of the marketing environment is key.
One particular unit worth mentioning is digital marketing. I enjoyed the fact that the assignments were relevant to today's digital marketing environment. The lecturer was professional and very knowledgeable about the subject. Another module I enjoyed was strategic sales management. The best part of the course was writing my thesis and combining my knowledge from all of the modules into one paper.
I would recommend that marketing professionals take specific courses. You can read a lot of general information on marketing online, but for specialised knowledge you need to take a focused course. Ideally you want to excel in one area – pick something you cannot find elsewhere – and choose your electives wisely. Think about which way you want to go, your own needs, goals and areas where you need to progress. Also consider what your employer needs and which areas of its marketing need strengthening. Make sure the course you take is in line with your goals."
This article was first published on marketingmagazine.co.uk
comments powered by

Disqus
---