---
Additional Information
---
Content
History of Advertising No 94: 64 Lincoln's Inn Fields
Early in 1985, a basement office in Holborn became the unlikely starter home of what was to become the world's largest marketing communications group.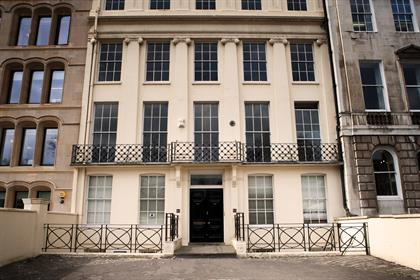 Things you need to know
Asked how he justified his pay package, Sorrell replied: "We started with one room and two people. We are now a significant economic force. If you do well, you get rewarded."
An estimated £1 of every £7 spent globally on advertising is through one of WPP's agencies.
Sorrell's rapid response to e-mails is so legendary that a group of diners once bet on his speed. The £20 pot went to Rupert Howell, who got a reply in less than eight minutes.
Like WPP's catalyst, Sir Martin Sorrell, 64 Lincoln's Inn Fields was far from ostentatious, although he remembers it as being "quite modern and reasonably trendy".
The problem was that the office was below street level and, whenever it rained, water poured in. Indeed, Sorrell recalls having to prepare his bid for JWT as plasterers repaired the wall to keep the place dry.
What exactly had caused Sorrell to decamp to such a dank location? Some believe it was because he believed Charles and Maurice Saatchi hadn't given him due credit for the Saatchi group's strong financial performance.
Sorrell cites the onset of the fortysomething male menopause as his true driving force. "I thought it was my last chance to start a business," he later recalled. "When male executives turn 40, they should put a red flag on their computers. It's the male menopause, or andropause. There's always a chance they might do something unpredictable."
In Sorrell's case, the midlife crisis precipitated not only the creation of a marketing leviathan, but a reshaping of global marketing communications. It's a far cry from those salad days at Lincoln's Inn Fields, which saw Sorrell and his investment banker partner Preston Rabl thumbing through directories of small public companies.
Their aim was to track down one that could be used as the shell for a marketing services holding company. And, in May 1985, they found what they were looking for: a maker of supermarket trolleys and animal cages, Wire & Plastic Products.
This article was first published on campaignlive.co.uk
comments powered by

Disqus
---