---
Additional Information
---
Content
Mountain Dew superhero rides seahorse in 15-second-per-episode 'mini mini-series'
An animated miniature superhero takes to the skies on the back of a real-life bottle rocket, is launched towards a kitchen ceiling by the handle of a toaster, rides a seahorse rodeo-style and snowboards on the ice surrounding seafood at a fishmonger in a "mini mini-series" by soft drink brand Mountain Dew.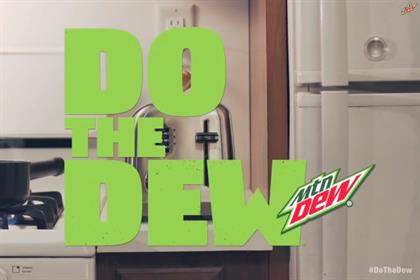 Mountain Dew: soft drink brand tells viewers to 'Do The Dew' in mini-series
A gravelly voiceover tells viewers during a 15-second promo on YouTube: "In a world where people don't have time to watch anything, Mountain Dew presents a mini, mini-series. Watch it in two minutes."
The viewer is then shown the eight shorts encouraging consumers to "Do The Dew". Here they are:
Episode 1 'Toaster Launch'
Episode 2 'Bottle Rocket'
Episode 3 'Butter Knife Grind'
Episode 4 'Seahorse Rodeo'
Episode 5 'Base Jump'
Episode 6 'Fish Grind'
Episode 7 'Curb Rafting'
Episode 8 'Sand Beetle'
Company: PepsiCo
Brand: Mountain Dew
This article was first published on marketingmagazine.co.uk
comments powered by

Disqus
---