---
Additional Information
---
Content
'Cut spend, damage the brand'
LONDON - Businesses have been urged to resist cutting their marketing budgets in the event of an economic downturn, as to do so could significantly damage their brands.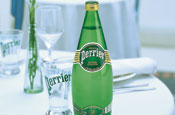 The findings emerged from an Institute of Practitioners in Advertising (IPA) report - 'Advertising in a downturn' - which warned that budget reductions could lead to a loss of market share, a decline in brand image and long-term sales damage.
It was based on research from Millward Brown, Data2Decisions and Malik PIMS, which showed that brands that ceased to spend on communications for a period of six months or more suffered considerably in the key areas of brand usage and brand image.
According to the IPA, the risk is greater in some advertiser categories than others. Those in price-driven markets, such as motor fuel and mineral water, are more susceptible to share loss when cutting budgets.
By contrast, brands in less price-focused categories, such as luxury cars, tend to be more resilient to reductions in marketing spend.
The report also found that following a budget cut, a brand will continue to benefit from marketing investment made in the previous few years, but long-term harm to the business will be more significant.
The IPA has sought to discourage businesses from other common downturn behaviours, such as diverting communications cash into price promotions, warning that such strategies often lead to losses in the longer term.
The report concluded that brand owners should maintain share of voice at or above share of market during a downturn, stressing that the long-term benefits are even greater if other brands are cutting budgets.
'Marketing chiefs should consult with finance directors before any big decisions are made,' said Hamish Pringle, IPA director general, adding that it was all too easy to make damaging snap judgements about reducing discretionary budgets.
The IPA's latest Bellwether Report, released last month, suggested that GDP growth and corporate profits were likely to have fallen in the fourth quarter of 2007, and predicted further falls in the first quarter of this year.
How easy is it to convince finance directors not to reduce marketing budgets in times of economic uncertainty? Have your say
This article was first published on marketingmagazine.co.uk
comments powered by

Disqus
---