---
Additional Information
---
Content
Phorm fights back against detractors
LONDON - Behavioural targeting firm Phorm has launched a website designed to counteract what sees as smear campaigns against its service and the 'privacy pirates' behind them.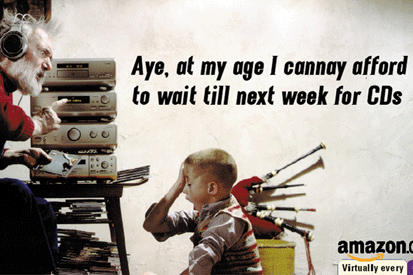 Amazon was the first major publisher to say no to Phorm
Phorm has developed technology that allows ISPs to track what their users are doing online by scanning for keywords on websites visited. The data is sold on to media companies and advertisers that can use it to place more relevant ads on websites that the user subsequently visits.
The site, stopphoulplay, details recent press stories the firm considers to be negative and invites the reader to the 'get the facts'.
Set up by Phorm chief executive Kent Ertugrul, the site also names privacy activists, bloggers and journalists it believes are responsible for stirring up anti-Phorm sentiment.
'Over the last year Phorm has been the subject of a smear campaign orchestrated by a small but dedicated band of online 'privacy pirates' who appear very determined to harm our company,' Phorm said on the site.
'Their energetic blogging and letter-writing campaigns, targeted at journalists, MPs, EU officials and regulators, distort the truth and misrepresent Phorm's technology. We have decided to expose the smears and set out the true story, so that you can judge the facts for yourself.'
Earlier this month, Amazon became the first high-profile website to shun Phorm's technology.
The European Commission said has begun legal action against the UK government over its data protection laws, for allowing trials of the system on the BT network without consumer consent.
Phorm has also attracted attention after a Freedom of Information request made by a member of the public revealed the Home Office offered 'informal guidance' to the company on the legality of its ad-targeting service.
The Home Office is also accused of asking Phorm for its opinion on behavioural targeting guidance notes. It has previously denied providing any advice to Phorm over any possible criminal liability for the service.
This article was first published on marketingmagazine.co.uk
comments powered by

Disqus
---