---
Additional Information
---
Content
Flu pandemic presents marketing conundrum
LONDON - Brands seeking to allay swine flu fears must strike a balance.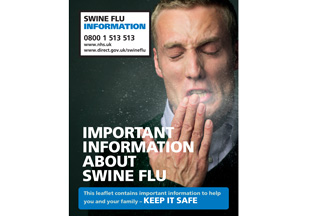 As the swine flu crisis escalates, brands across a range of sectors are stepping up efforts to allay consumer concerns.
Along with public-sector communications, the travel and healthcare industries are looking to develop marketing strategies to help them success-fully weather the media storm that has been whipped up.
A Directgov microsite informs the public that swine flu, otherwise known as influenza A H1N1, is easily spread by coughs or sneezes.
The government has also launched a major information campaign to encourage the public to improve hygiene standards. The ads, created by DDB London, use the strapline 'Catch it, bin it, kill it'. They advise people to cover their mouths when sneezing and quickly dispose of used tissues.
Media coverage has grown as the number of confirmed UK cases rises. Gordon Brown used last week's Prime Minis-ter's Questions session in the House of Commons to reveal that a school in south Devon had been forced to close after a pupil had contracted the virus.
It could be argued, however, that campaigns addressing the crisis are only serving to drive un-founded public fears. Tim Williamson, customer director at travel firm TUI UK, argues that while reactive marketing can be useful, it must be used prudently.
'We used reactive marketing in the wake of the collapse of [rival holiday operator] XL.com, and a clear, simple message can work in these situations. It is better to be open and honest than to hide behind industry bodies,' he says. 'But with the [swine flu] story blown out of proportion by the media, our main marketing tool is PR.'
Taking advantage of the situation is undoubtedly tempting, especially for brands in the hygiene and healthcare sector. Reckitt Benckiser is providing online information about swine flu, but only on a Dettol-branded website. John-son & Johnson, meanwhile, is pushing the importance of using hand sanitiser products.
While the crisis has created posi-tives for some, other brands may be harmed by it. The US agricultural industry has lobbied the World Health Organisation to rebrand the virus to H1N1, fearing that consumers will boycott pork products.
During the 2005 outbreak of avian flu, which transfers directly from birds to humans, retailers such as Marks & Spencer, Asda and Sainsbury's introduced a range of initiatives to reassure customers. This included emphasising that their poultry products were sourced from traceable farms in the UK.
However, a spokesman for BPEX, the body that represents the English pork industry, says it has no plans to launch a similar consumer campaign. It claims the virus did not originate from livestock, so there is no need.
Nonetheless, marketers will be keen to ensure their brands avoid a similar fate to that of Bernard Matthews in 2007. Having failed to act quickly after an outbreak of bird flu at one of its farms, the poultry brand paid the ultimate price as sales were hit.
Flu by the numbers:
25m - UK households to be sent government leaflets offering advice on preventing the virus from spreading
5 - schools have been closed to prevent further infection
300 - people in the UK are awaiting results to discover whether they have caught the virus.
27 -confirmed cases of the H1N1 virus in the UK
This article was first published on marketingmagazine.co.uk
comments powered by

Disqus
---