---
Additional Information
---
Content
Holograms you can touch: the coolest invention ever?
LONDON - Brain boxes at the University of Tokyo have developed a system that allows consumers to 'touch' holographic objects that appear in front of them, potentially opening up a whole new world for advertisers.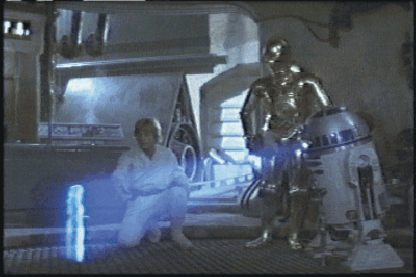 Star Wars eat your heart out: these are holograms you can touch
'Touchable holography' sees virtual objects appear in mid-air via an LCD screen and a concave mirror. Wireless sensors are used to track the motion of the object and the sensation of touch is produced using an ultrasound device that effectively blow puffs of air onto the user's hand.

The result is a completely 'immersive' experience that allows consumers to bounce a virtual ball or feel computer-generated raindrops falling on their hand (see video below).
Touchable holography is still in its early stages but there are many potential applications for advertisers. Brands could eventually utilise the technology to allow consumers to take virtual test drives or try out products before buying them online.
"We will have to wait an see if this can be translated into to commercial applications", said Jean-Paul Edwards, executive director, futures, Manning Gottlieb OMD. "The most interesting element is the use of ultrasound to create a touch interface, which could make poster sites very interesting. The issue is how much will scale reduce the cost?"
This article was first published on marketingmagazine.co.uk
comments powered by

Disqus
---