---
Additional Information
---
Content
Google apes revolutionaries with launch of Data Liberation Front
LONDON - Google has launched a project to help users seize control of their own data and play down claims of critics that it locks people into its services.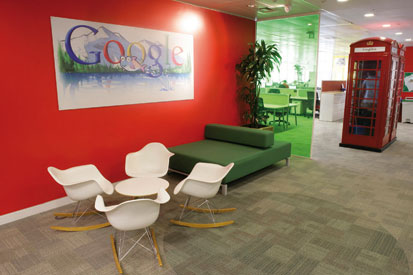 Google has launched the Data Liberation Front
The Data LIberation Front is a project set up by engineers at Google that intends to make it easier to escape from Gmail, YouTube, iGoogle and 20 other services run by the search giant.
The intention is for Google to offer users a free and efficient way to extract all information from its services, should people want to choose, for example, an alternative email provider.
in a departure from Google's usual corporate-looking projects, The Data Liberation Front has been designed to look like a revolutionary movement aimed at empowering people. The symbol features a fist breaking free from its chains.
Google has often been maligned by critics for not paying enough heed to privacy concerns and building its business on consumer data. But this latest move makes it easier for people to exit Google, as well as simplifying the switch to Google from rival suppliers.
One obvious benefit for Google is that it can now display to regulatory authorities that it's serious about protecting personal data and has been pro-active in this area.
The Front was inspired by Google chief executive Eric Schmidt's assertion that Google doesn't lock people into using Google services. It could well become an important tale for Google to tell should regulatory authorities come knocking.
This article was first published on marketingmagazine.co.uk
comments powered by

Disqus
---