---
Additional Information
---
Content
IAB admits to £50m error in UK online ad spend figures
LONDON - The IAB and PricewaterhouseCoopers have today admitted to a £50 million error in their online ad spend figures for the first half of 2009, which show that the internet has overtaken TV to become the UK's biggest advertising medium.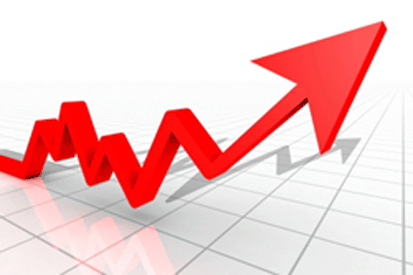 £50m mistake in IAB online ad spend figures uncovered
The initial figures released by the trade body claimed that online classified advertising had grown by 10.6 per cent year-on-year to £385.06 million, helping total online ad spend to hit a record £1.75 billion.
However, on 10th October the IAB and PwC sent an email to IAB members admitting that the data for classified ads had been revised down after a mistake had been discovered.
The revised figures reveal a 3.6 per cent decline for classified advertising to £335.8m. Despite the £49.26m discrepancy, the total online ad spend figure for the first half of 2009 remains unchanged at £1.75bn.
According to the IAB, the error was due to a mistake made by PwC, which erroneously allocated £49.26m to classified advertising, when in fact it should have been recorded for search.
The error was only identified after the IAB had released the results, forcing the trade body to contact its members alerting them to the discrepancy.
Click here to see the IAB's email
As a result the figures for classified advertising were revised down, while search was revised up to £1.1bn, an increase of 11.8 per cent year-on-year.
IAB chief executive Guy Phillipson insists the mistake does not affect the total £1.75bn attributed to online advertising or its 23.5 per cent share of UK ad spend, meaning the internet is still bigger than TV, which raked in £1.64bn in the first half of 2009.
"The topline is completely unaffected," he said. "Marketers spend nearly £1 in ever £4 online and this remains unchanged."
Phillipson described the discrepancy as a "straight-forward mistake" and insisted that the way the figures are compiled remains "completely rigorous".
However, PwC claims that "additional safeguards" are being put in place to prevent similar issues arising in the future.
Eva Berg-Winters, new media specialist at PwC, said the discrepancy arose from "high levels of uncertainty" in the market, which resulted in media owners and agencies repeatedly changing the data being submitted.
This article was first published on marketingmagazine.co.uk
comments powered by

Disqus
---