---
Additional Information
---
Content
User-generated comment: will policing websites benefit users?
For the first time brands will have the content of their websites monitored by the ASA (Advertising Standards Authority) as the organisation's remit is extended to include all 'digital marketing'. Will this action improve the online experience for consumers? Digital industry leaders have their say.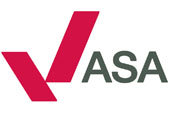 NO - MARGARET MANNING, chief executive, Reading Room
Is there someone at the ASA called Canute? Or someone at Google called Caligula? This initiative has been created by someone power hungry or uninformed - it is hard to tell which.
This will confuse or infuriate consumers when the content they complain about is outside the ASA's geographical or practical jurisdiction. And it makes no practical sense. On Facebook users can tailor the advertising; on MSN they can strip it out entirely. Internet consumers are a very proactive lot - they police themselves. If advertising falls foul of the guidelines then consumers are the first to point it out on Twitter and elsewhere.
One could argue that this is a money-making exercise, with the ASA not only generating revenue to fund this remit, but Google positioning itself as the unofficial internet watchdog. Consumers might benefit, but not as much as these two.
YES - JAIMES LEGGETT, managing director, Grand Union
Will more honest, reliable and transparent online content benefit consumers? Absolutely. Viewed through a consumer lens, self-regulation is a no-brainer. From a brand perspective, it's a slightly different story, but it won't have a significant impact on reputable brands.
The same can't necessarily be said for those that have built their business around false claims - they will be forced to clean up their act.
We live in a world of empowered, connected consumers, where brand actions carry more sway than brand claims. Those that fail to self-regulate will increasingly find themselves in disrepute and will suffer as a result. Longer term they'll work to substantiate claims to regain favour with consumers, effectively turning to self-regulation.
Consumers will enjoy a better, more honest and real online experience as a result.
NO - ALEX MARKS, head of business marketing international, eBay Advertising
As ever, the authorities have deemed that we cannot possibly decide for ourselves what constitutes a good online experience. This is despite the fact that the internet is full of evidence that consumer power has done a pretty good job until now at weeding out the rubbish and pushing the great stuff to the top.
I accept the principle that those less educated might need protecting from unscrupulous businesses, but I really don't see much of an impact for most of us. The web has empowered consumers as never before when it comes to making choices, so this adds no value other than being a political move with little impact.
YES - JON BAINS, strategic planning director, Tangent One
I suspect if you asked the average consumer what would improve their online experience, they would simply say fewer ads. It's also the case that the words 'trust' and 'internet' are rarely used in the same breath.
On a practical level the web is just too big to police and the majority of scams going on will exist despite the ASA's jurisdiction. Beyond giving Google a slap for promoting something via AdSense, it's questionable what the ASA will actually be able to do.
I do, however, support the ASA and I'm extremely happy that Google finally capitulated, and that it is going to help extend the ASA's remit. Why? Because it will force the industry to think much harder about all those banners and misleading keywords they pump out.
It validates the online medium and will also force brands to take it just that bit more seriously than they would have in the past. It's about time, really.
This article was first published on marketingmagazine.co.uk
comments powered by

Disqus
---