---
Additional Information
---
Content
Tories to ban agencies guilty of 'inappropriate' marketing to children
LONDON - Conservative Party leader David Cameron is to ban agencies found guilty of "inappropriate" marketing to children from bidding for Government COI contracts for three years, if his party wins the forthcoming general election.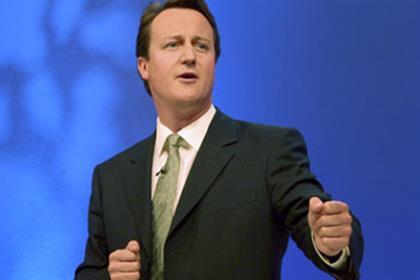 David Cameron: warned against "inappropriate" marketing
The plans form part of Cameron's wider pledge to protect children against "inappropriate sexualisation", in particular, through online marketing.
As a result, any agency that has a related "sexualisation" complaint against one of its campaigns upheld by the Advertising Standards Authority (ASA), will be unable to pitch for a Government account for a three-year spell.
Ian Twinn, director of public affairs at advertising body ISBA, said the industry was prepared to work with the Tories in introducing "appropriate and proportionate child-protection measures".
He added: "It is vitally important to say that the UK's advertising codes, which we plan to reinforce and extend to cover websites, are strong. The protection the codes afford for children brings peace of mind for parents."
This article was first published on marketingmagazine.co.uk
comments powered by

Disqus
---