---
Additional Information
---
Content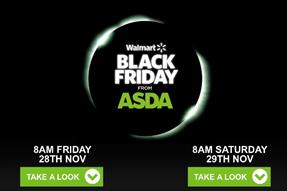 Asda is looking to capitalise on the increasing hype surrounding 'Black Friday', by extending the sales event into the weekend and offering deals on 700,000 items, spanning toys, TVs, tablets and mobile phones.
More
Related stories
Breaking news
Macmillan Cancer Support, one of the UK's leading and most admired cancer charities, was voted The Marketing Society's Brand of the Year at its annual dinner last night, in association with Marketing and Advertising Week Europe.

Telefonica is set to see a strong return on its cash investments into the European arm of Wayra, its start-up accelerator programme, according to Simon Devonshire, the company's director.
Visa has become the latest Fifa partner to speak out against the football body, which is embroiled in a corruption scandal over awarding the 2018 and 2022 World Cups to Russia and Qatar respectively.

The cult of the Christmas jumper has inspired Costa to commission an illustrated children's book called 'The Best Christmas Jumper', with £1.17 of the £1.50 price tag to be donated to charity Save the Children.

Brands that behave in an interconnected way will stand a better chance of success

Easyjet boss Carolyn McCall has credited the airline's turnaround to a return to its core values, namely making it easy and cheap for customers to travel.
Virgin and Stagecoach have won a bid to run the re-privatised East Coast mainline route from London to Edinburgh, growing the Virgin brand's share of Britain's rail network.
Ray Morgan, who has died aged 82, may have been credited with killing off the full-service agency. But he was a most unlikely assassin.

Grey London has appointed the Bartle Bogle Hegarty producer Glenn Paton to be its first head of film.
The advertising industry has seen a steady increase in the number of women in senior positions and people of ethnic minorities, according to the latest IPA Agency Census.

Cheil Worldwide has acquired a stake in Iris Worldwide in a deal that could value the agency at £80 million.
Account reviews
Account wins
Latest campaigns
---