---
Additional Information
---
Content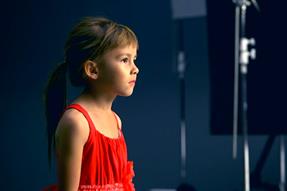 Marketing campaigns aimed at women are becoming less reliant on tired stereotypes and increasingly eschewing traditional gender roles, says Kath Hipwell, head of content strategy, Red Bee Media.
More
Related stories
Breaking news

Altering the price of a product based on the credentials of the consumer is already being tested and used in many areas of our everyday lives, but when does this personalisation turn into discrimination, asks Sal Thomas, creative planner, Blue Chip.

UKTV is supporting the launch of UKTV Play, its new video-on-demand service, with an animated campaign.
Phil Drye, development director, JCDecaux and John Pizzamiglio, lead- advertising strategy, TFL talk about the new digital screens at Old Street roundabout with local insight into the tech hub area from Peter Briffett, COO, YPlan and John Spindler, C...
Brand logos are everywhere. You see them daily and a lot of the time do not even realise. But if you stop and take a closer look you will find that there are deeper meanings hidden in the images to be discovered.
Amazon Fire TV, the internet giant's video-streaming box for TVs, has launched a campaign focusing on the product's voice-recognition capabilities.

It's been a while since Vincent Bollore was making real headlines.

Johnston Press has appointed the BBC marketer Terry McGrath to the newly created role of senior director of brand and product marketing.

While Apple's results reveal that the tech giant has a positive future, business challenges still remain, says Neil Bruce, head of mobile at Mindshare UK.

EE is set to cut 350 jobs across its business, as it looks to slim down its marketing, legal, finance, IT and communications teams.

A man in Australia has become what is believed to be the first person convicted of sex offences as a result of the lauded "Sweetie" campaign.
Manchester City and Belgium captain Vincent Kompany is promoting the launch of the Skreamer boot, through an innovative video partnership with FourFourTwo.
Account reviews
Account wins
Latest campaigns
---