---
Additional Information
---
Content
Thank you for reading this article
What is the role of good manners in an industry rooted in client service, asks Adam Leigh, chief executive, The Communications Agency.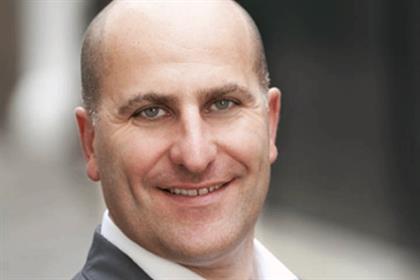 Adam Leigh, chief executive, The Communications Agency
Aaaah - I have just remembered that I got an e mail from an old colleague who needed some help. The trouble was that I got it when I was between meetings. Because it was a jolly missive rather than a complaint or a problem from a client I filed it as non-urgent in my ever-fragmenting memory bank. Now it is two days later and I have duly forgotten to help a mate with a favour. How rude am I?
Well, not that rude if I map my own performance against the industry norm of my day to day working experience. The reality is that a significant percentage of our working contacts and encounters remain unanswered, ignored or forgotten. In an industry that is rooted supposedly in client service, what is the role of courtesy and good manners?
Communication channels
Hold on gramps, I hear the assembled ranks of the under 30s cry. Please don't give us the lecture about how communication is worse these days because of the staggering array of daily communication channels that now exist. Actually, I am simply staggered at how rude people have become or seem during the course of a business relationship irrespective of whether they are simply too busy.
Back in the day when I started at O&M, not only was it all double whiskies and endless fags, but we were taught David's basic mantra of business behaviour. "Only first class business and that in a first class fashion". Sadly we all operate a bit more on the Ryanair principles these days. As our delivery speed increases and the needs of clients become more unreasonable, there is less time for the niceties that defined an industry that was once proud of its urbanity.
But the malaise is more significant than failure to send a handwritten thank you note for every lunchtime outing. How often do we hear some of the following laments?
"I have kept trying the client, but he/she has not got back to me"
"I have left a voicemail and sent an e mail"
"I just wish they would let us know if it is a "yes" or a "no". It is the radio silence I can't bear."
"We worked all weekend and until midnight every night. A thank you would have been nice"
Our stretched and stressed working lives have created an environment in which we collectively don't always behave as we should.
Let's be clear, I am not suggesting that technology can do anything to make a disorganised person more organised. However, our stretched and stressed working lives have created an environment in which we collectively don't always behave as we should. It is permissible to ignore someone who we don't want to confront. We can hide in silence.
Indeed the problem is brought into sharper focus when you look at the opposite of a rude person - the uber-efficient senior executive defined by his or her ability to always respond. Martin Sorrell for example, has always been famed for his prompt reply to all enquiries irrespective of the nature of the request. This might be something to do with an administrative staff comparable to The West Wing on a good day. Nevertheless it suggests a value that is placed on the progress of business.
There is an entire blogging sub culture that exists for helping decode what a lack of response to communication suggests (a boy for example who has stopped texting you might possibly mean you have been dumped). You can look at how to get people to reply to emails. Research show that the best time to increase the chance of a reply is between 8am-10am and 3pm-4pm. But all this of course misses the point entirely.
New patterns of interaction
Social media has also created new patterns of interaction. LinkedIn is either the greatest way to re-connect with people we value or the clearest way for us to snub those we don't. There is a command that just simply allows us to ignore someone, which of course is what we do in the rest of our life.
We have distilled every interaction to a brief comment which in turn makes us much more flighty. (Indeed Baroness Susan Greenfield, the eminent neurosurgeon, anticipates a complete disintegration of manners as a new generation becomes increasingly distracted by multi-tasking and shorter attention spans.)
If David Ogilvy was still with us he'd probably tweet a few worthy aphorisms: "Just because you're busy, doesn't mean you're rude" "If I have power in my battery, I have power to respond". We have all become sloppy these days. We may get our children to write thank you cards for birthday presents but we don't tell other businesses the valuable information they need or acknowledge a job well done. Let's be gloriously old fashioned for a second and start to value the relationships that lead to better work. Whatever the answer someone needs, (yes, no, go away, you've got the gig) give it to them with professional efficiency.
You may violently disagree with any of this and think me quaintly antiquated. Let me know. I promise to do everything I can to get straight back to you.
This article was first published on marketingmagazine.co.uk
comments powered by

Disqus
---