---
Additional Information
---
Content
Top of the month: Labour Party's pledge to freeze energy prices
PRWeek reporter John Owens thinks Ed Miliband's party conference pledge to freeze energy bills is a much-needed shot in the arm for the struggling Labour leader.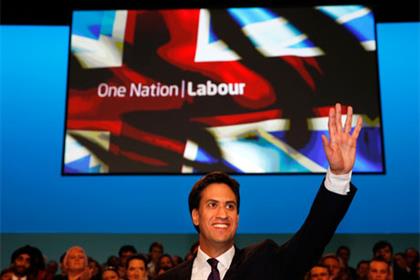 Ed Miliband: pledge to freeze bills (Picture credit: AFP/Getty Images)
"As far as targets go, it doesn't get much more populist than the big-six energy companies. The cliche of profit-chasing rip-off merchants may well be unfair - UK energy prices are among the lowest in Europe - but the sector has so far failed to convince the public with its side of the story.
Step in Labour's embattled leader with a proposal that plays into a wider narrative about creating an economy that works for 'ordinary people once again'. The move resonates with a public that seems as wary of unregulated free markets as it is of socialism. There could well be votes to be won for Labour in this ambiguous space with such a clearly defined strategy.
Of course, the key in politics is to pick battles you have a chance of winning, and the practicalities of state intervention remain to be seen.
But suggestions that David Cameron rushed out the implementation of his Help to Buy scheme in a bid to snatch back the populist momentum is a nod to Miliband finally grasping an issue that resonates beyond Whitehall."
Read Flop of the month
This article was first published on prweek.com
---