---
Additional Information
---
Content
How to improve your career prospects in 2014
Sherilyn Shackell, founder of The Marketing Academy, suggests some practical steps marketers should take to improve their career prospects in 2014.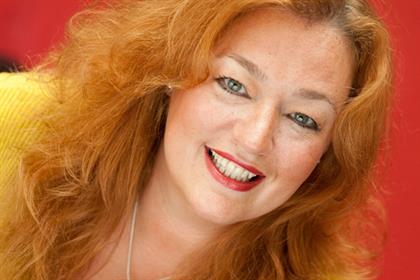 Sherilyn Shackell
Sherilyn Shackell is founder of The Marketing Academy.
@sherilyn_TMA
There's a tree in the corner of the room, brightly coloured cards on the shelf and a variety of sparkly things hanging from strange places. It must be Christmas time. This, of course, means that January is looming large – the month of dark mornings, cold nights and hastily compiled lists of resolutions just waiting to test your spirit and challenge your soul.
This is the time to decide what you want your future career to look like. Are you doing a job that you love? Are you using 100% of your capabilities and potential? Do you wake up each morning full of excitement about the things you will do, achieve and learn? Is that career ladder clearly visible and are you proudly climbing it?
It's easy to assume that the responsibility for developing your career sits with your employer. After all, they made the promises of a golden future, promotion prospects, training and development, right? Wrong. There is only one person truly responsible for your future and that's you.
So, this year, and in preparation for 2014, why not take your future in your hands and (to paraphrase Gandhi) create the change you want to see. Here are some practical steps to make it happen.
Give yourself time
The best gift you can give yourself is the time to reflect. Find a few hours with no distractions and write down your vision for your future. Visualise the best six months of your life – what job will you be doing, what will the working environment look like, what will you be recognised for and how will you be feeling about the job you do?
Write it down, tell someone about it.
You'll be surprised how many opportunities will begin to surface once you have clarity about the life you want to lead.
Get some mentors
I have heard someone say: "When the student is ready the teacher appears". Maybe so… but why wait? Identify some senior people whom you admire, both inside and outside your company, and ask whether they would be interested in giving you some of their time to share their wisdom. You'll be surprised how many executives want to share their experience. Don't be afraid of asking – what's the worst that can happen? If they say no, you'll be no worse off, but if you don't ask, you'll definitely be in the same situation.
Embrace opportunities to learn
Don't wait for the next training course. Actively seek out opportunities to widen your network, connect with people who might think differently and hear about innovations. Attend exhibitions and conferences, watch a TED Talk twice a week, read books written by inspirational people (and then drop them an email telling them what you thought about it). At the end of each day, jot down in a journal the things you learned today.
Do the things that make your heart beat faster
If you're not scared, excited, energised or inspired, then it's probably time to do something different. So make a change and take action to own your future. Choose to make it full of excitement and possibilities. Commit to being the best you can be in all you do.
Lastly – believe in yourself
Everyone has the potential to be exceptional. You are an untapped font of capability and, if you open your eyes to the opportunity, you will create and do extraordinary things. To steal another quote: "Believe in yourself. You are braver than you know, stronger than you seem and smarter than you think."
This article was first published on marketingmagazine.co.uk
comments powered by

Disqus
---