---
Additional Information
---
Content
Forward Thinking Essays 2012: The year of activity, Darren Guarnaccia, Sitecore
Understanding the right time and method to engage customers is the key to being a successful marketer as companies demand demonstrable return on investment in tough economic conditions.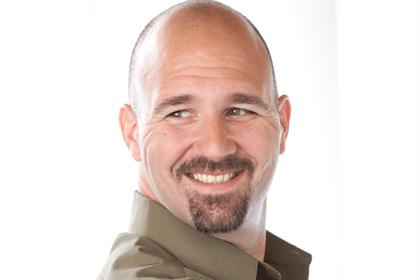 There are three reasons passive marketers can become active champions this year. Passive marketing will become passe, replaced by active customer engagement. Most marketing activities will be directly tied to revenue and marketing will orchestrate customer engagement consistency throughout the organisation.
Marketers that understand how to develop and maintain relationships will be the rising stars in 2012.
These marketers understand that target marketing has shifted from dissecting the audience into broad categories, to creating marketing personas to jump-start the understanding of the complex variations and differing motivations of people. Marketers must use the tools of active engagement at the right time, right place and in the right way.
Marketers will achieve more return on investment by engaging people at the right time in their buying cycle. People are turned off by the hard-sell approach and are quick to shut out a company that attempts to close a sale too soon.
Conversely, if an online shopper selected winter boots and abandoned their cart in January, it doesn't make sense to wait two months before trying to re-engage. Learning to engage the customer with the right offer when they are ready will pay significant dividends to the active marketer in 2012.
Today, customers choose the channels they want to use to interact with companies, but not all channels are ideal for every kind of interaction. The email channel has largely degraded into a sea of spam. However, email can be used to continue dialogue with an already engaged prospect or customer. Knowing how to engage via various channels, and in which order, can yield deeper engagement with customers and, ultimately, improve conversion rates.
Consider a consumer named John who bought a new washing machine; soon after his purchase he received an email that included a deal on an extended warranty, tips for energy-efficient washing, a deal on a product that will prevent mineral build-up and a link to a customer service Twitter account. Even if John didn't respond to any of these offers, it's certain he'd find value in the email, and would feel positive toward the brand since the message was relevant and perceived as a service to him rather than spam.
In 2012 marketers will use technology to track consumer reactions to various marketing activities and adapt future messages to improve conversions.
Marketers once found broadcast messaging to be an efficient use of time and money, reacting with exasperation when asked to calculate ROI. Marketing was an exercise in numbers, requiring big sums of money to be spent to achieve conversion goals.
Today, conversion rates continue to spiral toward zero, while spending spirals up, in part because consumers and prospects completely tune out today's irrelevant messaging. Being armed with tools that empower marketers to understand which interactions, campaigns and channels are driving revenue for the company will be paramount. Improved analytics and customer intelligence tools will direct how marketers allocate their budget and fully connect marketing efforts to revenue acquired. Marketers will finally have the credibility and influence needed in modern companies.
This year, marketers will need to take ownership of the consistency of customer experience. Savvy consumers don't trust companies with inconsistent messaging. Marketers will be responsible for implementing an organisation-wide plan to ensure consistent messaging throughout customerengagement activities.
The active marketer will create a process that ensures a customer service agent contacted by phone will be able to access information about a customer's engagement history, such as responses to email offers, telemarketing messages left, Twitter discussions and campaign clickthroughs. Marketers will become the stewards of a holistic and synchronised customer experience.
Active marketers will spearhead strong customer engagement programmes this year and customers and industry professionals alike will surely openly applaud their efforts via social-media platforms.
Darren Guarnaccia is corporate senior vice-president, product marketing at Sitecore. To find out more, visit www.sitecore.net.
This article was first published on marketingmagazine.co.uk
comments powered by

Disqus
---