---
Additional Information
---
Content
Promotional Feature
Digital dilemmas: What's the best way to automate my marketing function?
dotmailer's marketing director, Chris Boddice, explains the benefits of automating the marketing function.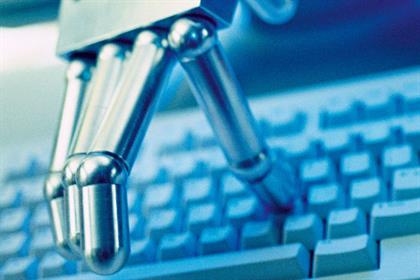 Chris Boddice, Marketing director, dotmailer
Chris oversees dotmailer's international marketing function, with direct responsibility for PR, branding, CRM, email, social media, search, website and channel marketing.
Chris has been a marketer for more than 20 years, having worked both agency- and client-side for a range of high-growth organisations such as Velti, O2 Media and, most recently, Odeon Cinemas.
About dotmailer
dotmailer is one of the UK's leading email marketing automation platforms, with a 15-year heritage of helping organisations increase engagement and revenue.
The company operates across six global offices and boasts 70,000 users in more than 150 countries.
Q: Have the robots taken over? In short, what is the best way to automate my marketing function and what are the real benefits?
Many people question whether marketing automation is just another example of technology dehumanising the marketing function. The answer is yes, to an extent - but that's the point of automation, and what makes it invaluable to time-poor marketers.
Social media, UGC and mobile browsing are all changing the way people make purchase decisions. Marketing automation offers a scalable way to keep pace with fickle consumers. These platforms are designed to replace high-touch, repetitive, manual processes with automated solutions, while capturing and reporting on all customer and prospect activity.
Sounds simple enough, but its success or failure will depend on the implementation. Marketers will do well to remember that marketing automation is essentially a tool to help streamline your marketing processes. To be effective, it calls for a clear strategy, intricate planning, rules, processes, triggers, objectives, tools, data and, above all, an intimate understanding of the customer journey.
Businesses make marketing automation work by following a structured approach. So what are the points to consider?
Set your objectives
Be clear about what you want to achieve. Do you want to drive repeat business, increase average order value, increase the value of initial customer spend or reduce churn and attrition? Clear goals must be defined from the outset.
Content is king
To get the best use of marketing automation you need to send the right message to the right person at the right time. Good content, tailored to customer needs will inspire, enlighten, educate and build trust, leading to a seamless experience.
Be clear about your data
Get your data audited and cleaned from the onset, as data captured via any customer touchpoint can be influential in triggering an automation programme decision.
Understand the customer journey
It's imperative that you understand the route your customers take as they interact with your business, from the first visit to your website as a prospect to first purchase, then into customer advocacy. Mapping each path, decision or action will enable you to create a marketing automation plan that will drive meaningful messaging, nurture leads and engender customer loyalty.
Marketing automation as a game-changer
The advantages of a well-managed automation programme are boundless. Aside from saving time, you can expect higher-quality leads, a reduced sales cycle, repeat business and continuous feedback on every aspect of the customer lifecycle.
Done right, marketing automation will transform not just your marketing, but the way you do business.
This article was first published on marketingmagazine.co.uk
---