---
Additional Information
---
Content
Promotional Feature
Digital Dilemmas: How can I mitigate risk and maximise efficiency of social customer-service?
Diffusion's global managing director, Daljit Bhurji, explains the best way to manage your brand's social customer-service function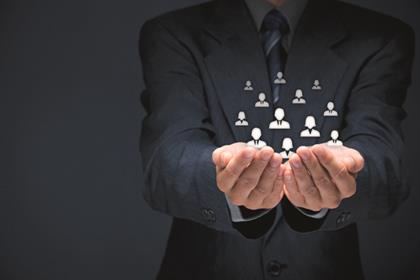 Get it right: UX professionals use research and audience insight to shape your strategy
Daljit Bhurji is global managing director
at Diffusion.
Daljit has more than 15 years' experience as a trusted adviser to some of the world's leading brands, companies and political organisations, including Primark, L'Oréal, Air New Zealand, Dunelm and Secret Escapes. He founded Diffusion to help clients build integrated communications campaigns that really connect with audiences across traditional, digital and social media.


Diffusion is is an integrated communications agency with offices in London and New York, and a global network of agency partners. It uses the power of storytelling, conversa­tion and recommenda­tion to help brands connect with audiences via traditional and social media, d delivers campaigns that empower, engage and persuade. And always with a focus on measurable results.


www.diffusionpr.com
Q: Responding to social customer-service complaints is an increasingly important part of my remit. What processes should I put in place to mitigate risk and maximise efficiency?
A: Effective cross-departmental structure
Social customer service can be seen as a hot potato, which can lead to an absence of ownership and blurred lines of responsibility within marketing departments. Marketers can take the initiative and co-ordinate the heads of customer care, buying, in-store and so on to agree on joint objectives and develop a consistent tone of voice across customer-service channels. Increased co-operation can also resolve the all-too-frequent problem of customer service teams being the last to know about marketing initiatives and promotions that can prompt a surge in queries. As well as circulating reports on performance, share marketing calendars with stakeholders, so they are not always playing catch-up.
Effective measurement and benchmarking
Agree clear SLAs for response times to online customer-care queries and ensure these are understood across the organisation. Measure these, so that inevitable high-profile examples of poor online customer service can be quickly put into a proper context. Benchmark your performance against competitors on an ongoing basis using third-party analytics tools like Socialbakers, but also spend time immersed in their communities so you can share best practice. For an accurate picture, evaluate performance across your competitive set, not just against one key competitor. Capture the hard statistics, but also share the insights gleaned from individual customer comments.
Effective assessment of risk
The visibility and scrutiny given to social customer care can lead to undue fear and paralysis, with the mildest negative comment turning into a potentially apocalyptic PR crisis that can unduly drain your time. Instil confidence in customer-service teams by helping them categorise comments as fact-based queries, customer-specific transactional queries, brand-level accusations and so on.
Customer queries in higher-risk categories should have a pre-agreed response and escalation process. A crisis-response team should be in place that brings together all social customer-care stakeholders, plus representatives from legal, ethics, investor relations and external PR agencies. All colleagues should be aware that an escalation process exists so a rogue tweet is not automatically forwarded for the CEO's attention.
This article was first published on marketingmagazine.co.uk
---