---
Additional Information
---
Content
BBC takes strategy of silence over Anna Ford's 'token' older females criticism
The BBC has decided to not respond directly to weekend criticism by former newsreader Anna Ford over using 'token' older female presenters in its programming.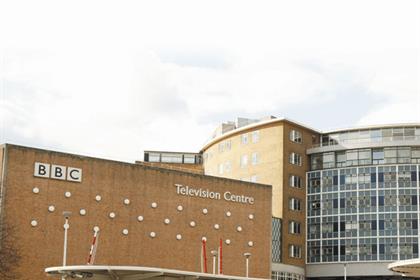 Under attack: the BBC's age policy
Julian Payne, head of press & media relations at the BBC, told PRWeek of the work the corporation is doing with bodies like The Women in Leadership Network to readdress the balance of older females in broadcasting.

'Our comms strategy is to do the work to encourage more older women to be on TV and then talk about it once things have changed. This way we avoid the danger of making empty promises and damaging our reputation.'
He added: 'This is not an issue just for the BBC – it's an issue across the broadcast industry and in Parliament and FTSE100 companies.'

This response comes after 68-year-old Ford, who left the BBC six years ago, said the corporation's director general Mark Thompson had been slow to hire more mature female presenters.

The attack on the BBC's age policy came during an interview for the Radio 4 programme Desert Island Discs.

During the show, she said: 'I do regret the lack of older women on television, simply because it isn't reflective of the society that we live in.'

Desert Island Discs presenter Kirsty Young tried to defend the BBC, saying that Thompson was 'clawing back' the BBC's position on employing older female broadcasters. Ford retaliated: 'It's a bit late, isn't it? He's been here for a long time and he hasn't done a lot about it.'
Chris Lewis, UK CEO, Lewis PR, said: 'The BBC will not act until an industrial tribunal is called. What they will do is be sensitive to the issue raised, listen and work on making changes - not being vocal while they do it.'
The BBC has faced criticism over its lack of older, female broadcasters before. Miriam O'Reilly, 55, won a case for age discrimination in 2011 after she was dropped from BBC One's Countryfile.
In 2010, after ageism criticism, the BBC hired fifty-somethings Carole Walker, Fiona Armstrong and Zeinab Badawi, plus Julia Somerville, 62 at the time, for the BBC News channel.
Will Hill, head of Corporate & Crisis at Bite Communications, added: 'As the UK's population starts to live longer, the BBC's programming and talent will inevitably need to reflect this.
'However, the reality is that the need for reflecting an aging demographic needs to be balanced with the simple fact that youth and beauty sell. The BBC seems to have tried to balance this through presenter pairings such as Bruce Forsyth and Tess Daly, and Bill Turnbull and Suzanna Reid. However, it is interesting that it only seems acceptable to feature the older man, younger woman combo and this has not helped the BBC's cause in this debate.
'It would be interesting to see the BBC feature older woman, younger man pairings. This cougar-stud pairing approach would not only be a refreshing approach for the BBC but would also go some way to silencing a lot of its critics.'
This article was first published on prweek.com
---