---
Additional Information
---
Content
John Doe launches New York office as it plans global 'cultural hubs'
John Doe is launching its first overseas office in New York, as founder Rana Reeves explained his plan of 'developing hubs across different cultural centres across the world'.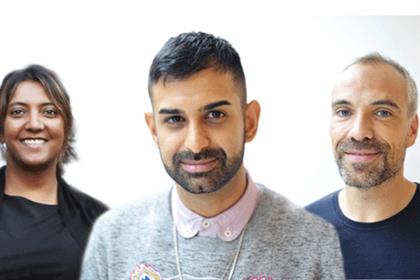 Key US John Doe figures: (left to right) Meena Khera, Rana Reeves and Adam Thomas
The US operation will also be headed by executive director Adam Thomas, poached from luxury mobile phone company Vertu. Thomas will be joined by global publicity director Meena Khera.
Earlier this week, the agency was crowned PRWeek Small Consultancy of the Year.
Agency founder Rana Reeves said: 'We set up the agency to marry brands with culture, and as so much of global culture is American culture you can't fully do that unless you have a foothold in the US. For us, it is important to bring to clients in London what is happening in the US, but also to use what we've learned in the UK over there too.

'There hasn't ever been the desire to have a 100-person agency in the UK - this is about developing hubs across different cultural centres across the world. We're beginning to win global briefs and it has been an aspiration of mine for a long time, with coffee company Illy being a great way of launching.'
John Doe's New York office will support projects for global clients including W Hotels, Pernod Ricard and the production company In-House Series. The agency will also continue to manage pro-bono cultural content for the Dalai Lama from New York.

The New York agency won its first client, Illy, following a competitive pitch and will work as its retained agency for North America.

John Doe's UK office was opened in London in 2009.

Thomas said: 'I thought the agency was a special bunch of people with a unified feel and that drew me in. It's also in a great place at the moment and having the opportunity to get on board at a time of them looking to expand was appealing. Though we don't want to allow a dilution of what makes the agency special, it will allow that broader outlook and for us to reach more consumers through more channels.'
This article was first published on prweek.com
---